There are currently two open intern positions.
The Danish Embassy in Mexico is looking for new qualified interns for the spring 2023
Are you interested in international business and dream of living and working abroad for 6 months?
Passionate about supporting Danish business opportunities abroad and strengthening the strategic, economic and political relationship between Denmark and our Mexican partners?
Are you an ambitious and high performing team player looking for challenges and the adventure of a lifetime?
Then YOU are probably the one we are looking for.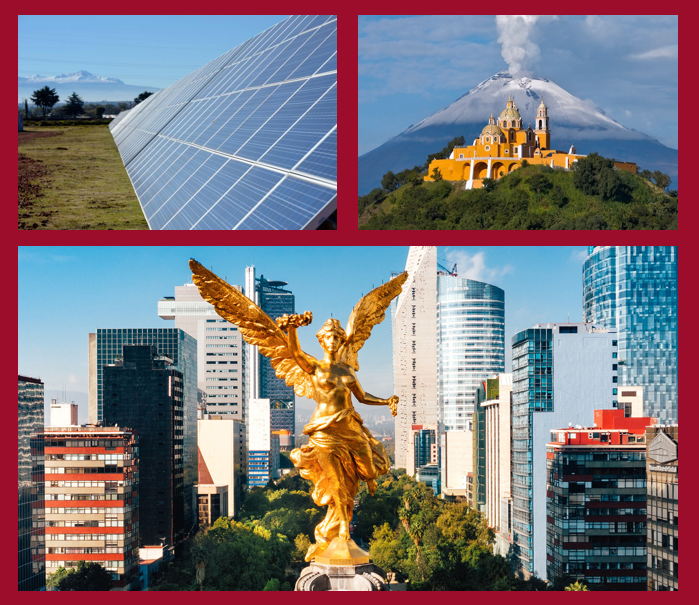 The internship at the Danish Embassy in Mexico is a unique opportunity to supplement your academic studies with practical key skills and thorough knowledge of Latin American business and political affairs.
Tasks
The commercial department at the Embassy works with supporting a large variety of Danish companies with their operations in Mexico. The intern takes part in the daily commercial work, as well as participates in the Embassies' political and administrative work when required. Moreover ad hoc tasks of consular and cultural character can occur.
Tasks typically include, but are not limited to:
Drafting market and sector insight reports
Supporting business opportunities between Mexican and Danish companies, business delegations and/or minister visits.
Participating in the Embassy's political work
Development and maintenance of the Embassy's website
Participating in various meetings and seminars
Contributing with ideas for communication, incl. draft articles to the Danish and Mexican media
Each intern's responsibilities will depend on the intern's professional profile. At the beginning of the internship, an agreement is signed to ensure that both the Embassy and the intern get the most out of the internship.
Qualifications
As an intern, you will be included as an important contributor on relevant projects, and will achieve a deep understanding of the Mexican market and industry conditions. It is expected that the intern shows great flexibility, initiative and team spirit in his or her work as well as a positive attitude when engaging in new tasks.
Furthermore, tasks include a great part of outgoing contact and it is thus necessary that the interns master Spanish and English both orally and in writing. Equally, correct and articulate Danish is expected.
The intern should also be familiar with the programs in the Microsoft Office package, as well as general IT and internet use.
Danish nationals must be enrolled in a Master's programme or a Bachelor's program at a Danish or a foreign institution of higher education.
Foreign nationals may be offered an internship at a Danish Mission provided they have lived in Denmark for a number of years (a minimum of three-four years), are enrolled in an education programme at a Danish institution of higher education and are, at the time of application, residents of Denmark.
Practical information
The internship accounts to approximately 37 hours per week with the right to 2,08 days' vacation each month of the internship. The internship is unpaid, but the Embassy contributes to expenses with DKK 3,000 a month.
A complete application includes motivated job application, CV and relevant diplomas, and recommendations.
All applications must be in English and sent as a single PDF file named as follows: internshipapplication_firstname_surname.pdf. Interviews will be held shortly after the application deadline and will be in English/Spanish.
Deadline for application is September 4th 2022.
The application must be send by e-mail to [email protected]
Questions can be directed to:
Head of Trade: Flemming Andersen, email: [email protected]